Search Approach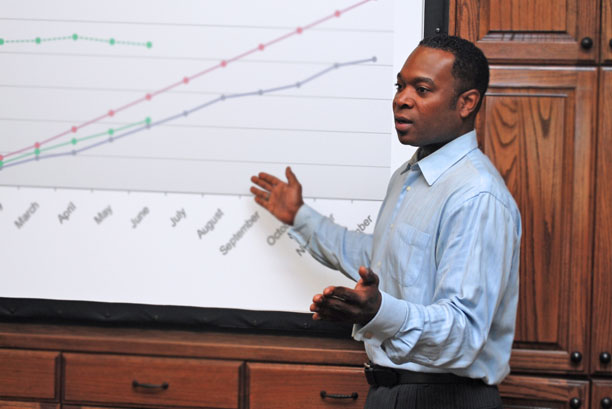 Position and Company Profiling
We will communicate with the key executives that are part of the hiring decision to fully understand the culture of the organization and the nature of the position. A fit goes beyond the resume and the job description, so we pay close attention to the intangibles to success in making a "long-term" match.
Candidate Profile:
You will dialogue with us on the candidate parameters that are needed and desired. An agreement will be reached on a search focus based on the agreed to parameters.
Research & Talent Procurement Strategy
After identifying the targeted talent, we utilize our research staff, our extensive network of trusted executive contacts and our existing talent pool developed over the years. Those we identify will be approached on your behalf.
Talent Contact
We make initial connection with potential candidates on the phone in order to determine their status, motivation and interest. If qualified, an in-depth interview is conducted. It is critical the candidate convey valid motivations for their next career choice. The candidates selected to proceed in the process will demonstrate commitment to this interview process, meet necessary requirements and express interest in the opportunity for the "right" reasons.
Interview Stage
The interview agenda is the foundation for successful interview so we will offer appropriate suggestions based on knowing the candidate and you. A comprehensive agenda will ensure everyone walks away with all the information needed to make decisions. Prior to the interview we will brief you and the candidate so that expectations of the interview can be met by having properly prepared in advance.
Final Selection
Throughout the preceding stages an understanding will have been developed so that there is limited need for negotiation. Regardless, we are there to assist in communication regarding an offer and its composition. When the offer and acceptance is confirmed, we schedule appropriate follow ups to make sure the necessary topics are covered preventing counteroffers and relocation distractions.